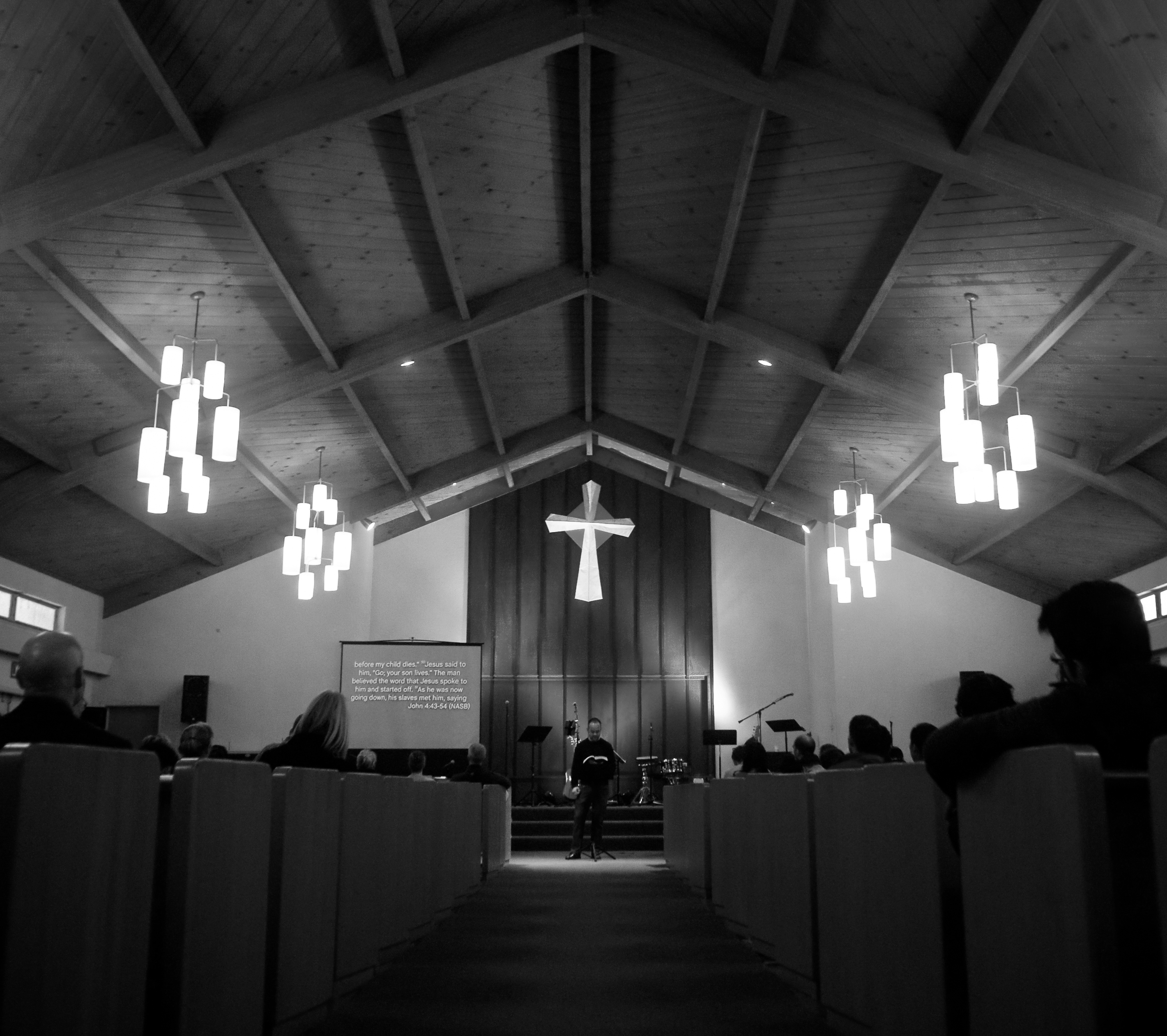 Highway Palo Alto Community in Christ!
Sundays // 10:00am
Highway Palo Alto Church is a non-denominational Christian church in the heart of Silicon Valley. Palo Alto is the birthplace of the Highway Community. Our ministry began on Easter of 2000 at Palo Alto High School, in the old Haymarket Theater. Recently, we relocated to midtown Palo Alto, where we merged with the Palo Alto Church of Christ to form the Highway Palo Alto Community in Christ (or "HWPACC" as we affectionately like to call it). The HWPACC campus is a diverse, multi-faceted community, passionate about serving Bay Area communities on the San Francisco Peninsula. Our Sunday service time is 10am. We look forward to meeting you!
If You're New
Follow the blue and white signs and look for a table with a blue tablecloth—our "Connections Table." Some friendly faces there would love to meet you and help you find your way. Also, the Connections Team can let you know about some current goings-on at HWPACC (also, scroll to the bottom of this page for current PA campus news). And of course, stick around following the worship gathering for a cup of coffee and some light food. We look forward to meeting you.
Kids!
We can't wait to meet you! We have full nursery and childcare service for toddlers and younger, and well as Highway Kids programming up through 4th grade. Our kids generally join us in the worship gathering for about 30 minutes, then they're dismissed to go to their classes and hang out together. For more information about HWPACC kid stuff, contact ISABEL DAMIAN.
Students!
Our 5th - 8th graders meet during the 10am service at Palo Alto, after hanging in the worship gathering for the first worship set (about 30 minutes in). Once a month, our 5th-8th graders serve on a ministry team or enjoy the whole worship service. For more info on 5th-8th goings-on, contact , or visit the STUDENT MINISTRIES page.
We believe in intergenerational ministry at Highway, so our High School students enjoy the Sunday worship gathering with us. Our High School group gathers on Wednesdays from 7-9PM at our MOUNTAIN VIEW campus. For the lowdown on High School events, contact or visit the STUDENT MINISTRIES page.